Your website could use a refresh, and your social media content could use some pizzazz, but there's no budget for a photoshoot. How do you source images for digital content that will represent your brand (or your client's) on a shoestring budget? A small budget doesn't mean you have to give up on impactful visuals. It also isn't an excuse to use images you found on a Google image search and don't have rights to use. Here are five simple ways to source awesome images that can be used legally in your digital content.
Photo by RF._.studio from Pexels
While not an ideal situation, especially if even amateur photography seems daunting to you. But with today's smartphones, we all have a quality camera in our pockets. Taking your own photos is a great option for specific concepts that need to be exact representations of your content, or for photos of your products. The two biggest things to remember when it comes to awesome cell phone photos are light and composition. Natural light is much more forgiving and will lead to clearer, brighter photos. If natural light isn't an option, purchase some basic lighting to help out the limited low-light capabilities of your cell phone camera. When it comes to composition, some of us have a knack for it and some of us don't. If you fall into the later bucket, start by finding photos similar to what you want and use them for inspiration. What layers do they have? Where is the focus of the photo? You can learn a lot from your research. More tips on our favorite budget items for your DIY photo studio next month.
2. Collaborate with a photographer or content creator.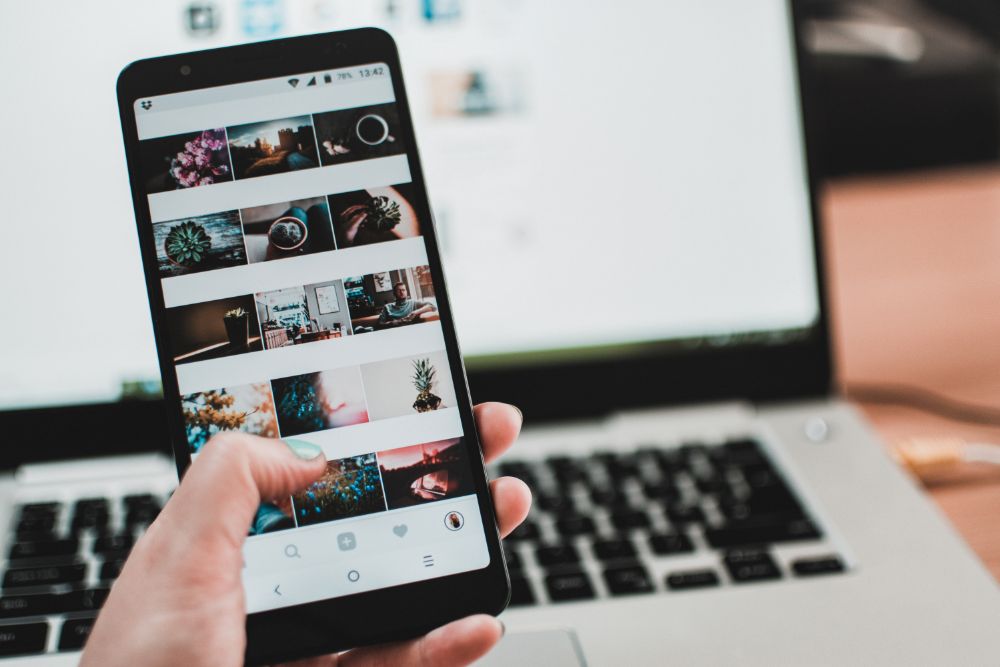 Is there a photographer or content creator that has images that you could use? Considering working with them share their photos on your website and social media with permission. This is especially great if you both have a similar size following and can help each other reach a different set of followers. Remember that influencers work hard to create their content and may also charge for photo usage. This still may be more affordable than a professional photographer and is worth exploring if it's the right fit.
3. Check free stock photo sites first.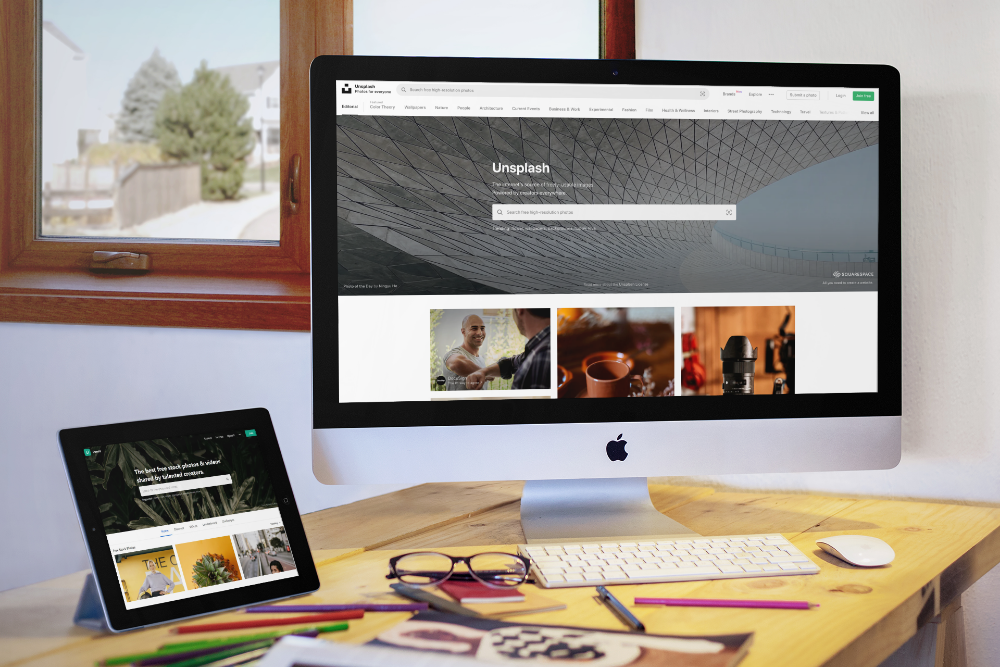 Free stock photo sites are a website developer's best friend. Our favorites are Unsplash, Pexels and Pixabay. We always do a search on the free sites before searching on paid stock photo sites. Sometimes you can find just what you're looking for on a free site. Very specific photos may be difficult to find but if you have some flexibility, it can save you some serious cash. Remember to read the license terms on each site to make sure your use is acceptable. Reselling the images as your own is the #1 no-no. For example, you can't use a free stock photo and then charge your client for that photo.
4. Find a more exact match with paid stock photos.
When the free sites just aren't cutting it, paid stock photo sites will offer a wider range of options and more high-quality images. Paid stock photo sites are still much more affordable than a photoshoot so if you can find that perfect website hero, it's usually worth the investment. Adobe's stock photo library has an extensive library and high-quality photos and videos. At about $10 for one standard image asset you can certainly find a small budget for the perfect shot. Bigstock has a large library as well although we find the quality to be higher on Adobe. Bigstock has many plan options based on how often and how many photos you'll need. For photos that are more artistic and have an editorial feel, we are big fans of Stocksy. An artist-owned cooperative, Stocksy prides itself on unique and authentic imagery.
5. Easily create custom graphics content on a budget.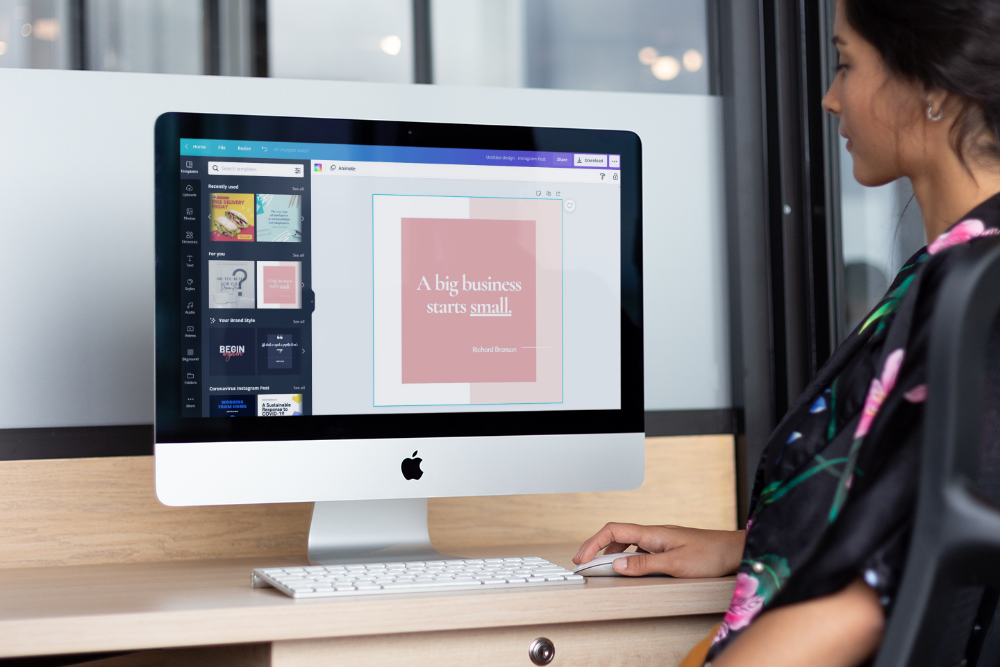 When you need a bit more than a photo and hiring a graphic designer is out of the question, we love the options provided by Canva. This online design too give you thousands of templates that can easily be edited to match your colors and branding. The free version will get you a lot, but if you want to save color pallets, have access to more photo options, and even upload your own fonts, the Pro version is worth the investment.
6. Tap into user-generated content.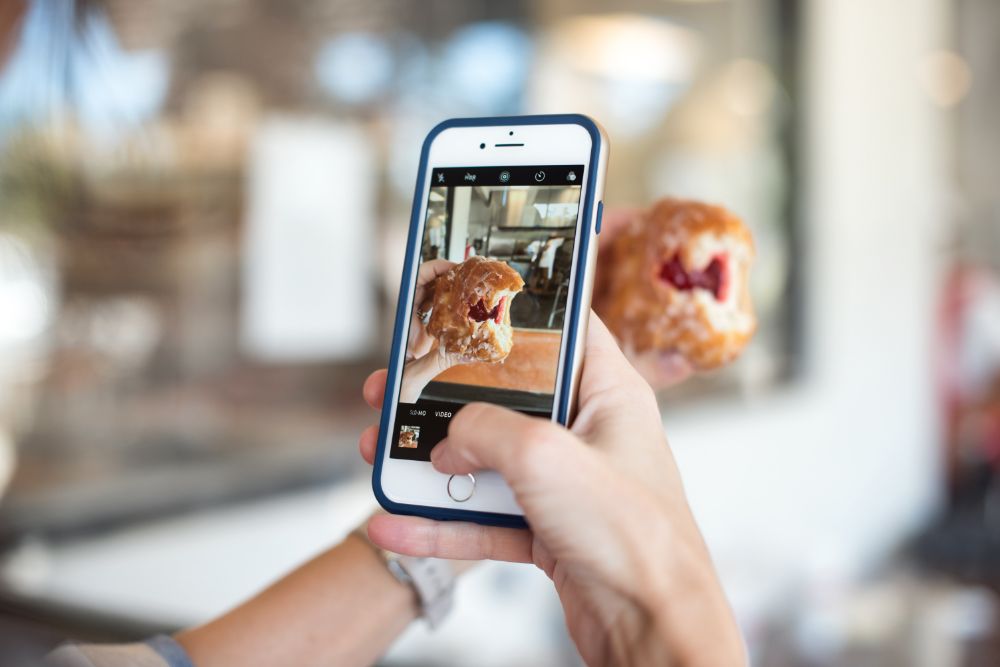 This last image source is a bit of a wild card, but if you've got a decent brand presence and social following, user generated content could help you fill in where your marketing budget for stock photos is lacking. You can offer free products to followers in exchange for them posting photos and giving you permission to use their content. You could also run a contest for photo submissions. Just make sure you're upfront as to how the images will be used so there are no surprises. We wouldn't recommend this strategy for website images, but it's a great way to fill your social media calendar with shots of your products.
Stop blaming your small budget for having digital content that doesn't look great. Even the smallest budget can get you an amazing looking site and social media profiles. You just have to do a little digging and get creative.
Need help getting focused on your digital presence? Contact us today to see how we can support your team.