What does your website say about you?
If this question is difficult to answer or you're not sure you like the answer, here's a quick guide to evaluateyour website.
If the only impression a person had of you or your business was your website, would they like you? Your website is an online representation of who you are, what you do, and why you do it. If a customer, client, potential employer, patient…you get the gist – the target of your website – can't figure out those three things, you've most likely lost them before you even knew they existed. On top of those three things, you want to show that you are professional, helpful, and respectful.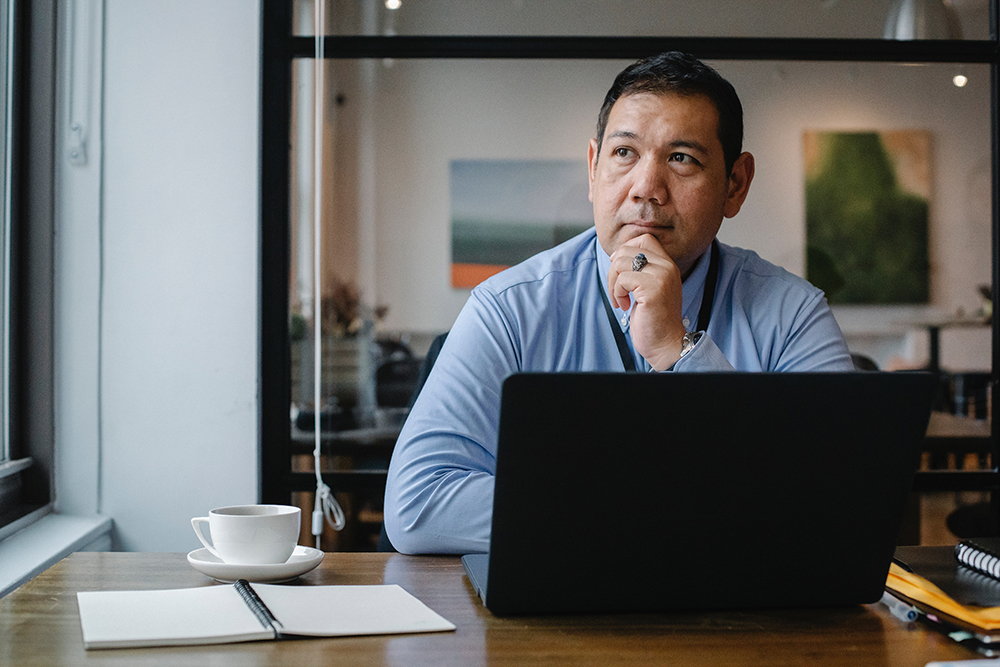 1. Do you tell your story?
Your audience needs to know your story – not just what you do, but how you do it, your experience, your journey. They need to understand why you do what you do so well. If your website doesn't have an "About" page, adding one to tell your story is a great place to start. Be honest. Be genuine. Tell your story.
2. Is your site professional?
You know your industry. Is your website something that you feel like your colleges would respect? A professional website doesn't have to mean boring and corporate. If you are a graphic designer, you want your website to represent your design style. If you run a preschool, bright colors and children's drawings are appropriate. If you think your site might need a little work in this area. Start by looking at sites that you love. Determine which elements you like and think about how that can translate to what you do. Copying a competitor's site will just confuse your audience so the key is to find inspiration and make it your own.
3. Is your website helpful?
If you've checked off number one and two, you're doing pretty good. Now it's time to dig a little deeper. You are an expert in your field meaning you have valuable information for your target audience. So, here's the tough part – you need to share some of that valuable information on your site…for free. Yup, we said it. We're not recommending you give away all your trade secrets, but you do need to show your audience you know your stuff and help them get started.
4. Does your website show your audience you respect them?
How can a website be respectful? Make it easy for customers to find information, get what they need, and get on with their day. Whether it's a clear way to sign up or contact your business or search tools to find just the right information, think about how easily and quickly your audience can navigate your site. Cute and clever navigation titles may seem like a fun way to make your site stand out, but if a reader has to click through every page of your site just to find out that "Rainbows & Unicorns" = "Helpful Articles" they're bound to be a bit frustrated.
5. Does your site feel like you?
If you've checked off one through 4, the final step to making sure your website is a true representation of you or your business is to take a look and ask yourself if you love it. The colors, the images, the layout – it should all feel like you. After all, your site is supposed to be a digital extension of your brand. Creating a site that is a disconnect from your brand doesn't help anyone. As a final check, ask a close friend, family member, or colleague to visit your site and tell you if they see you in the site.
Hopefully, you're feeling pretty good about how you represent yourself online, but if this evaluation opened your eyes to some areas where you could use some work, that's ok. Depending on which areas you need to work on, you may be able to tackle it yourself, but if you don't know where to start, Trebletree can help. Whether you have a site that looks good but needs some more helpful content or you need to rebuild from scratch, we can take care of all the details to help you tell your story.
Act on Your Findings
Now that you've evaluated your site, what have you found? Are you looking to take your web presence to the next level? Trebletree can help!
Trebletree has been selected among the Top Web Designers In New Hampshire by Designrush. Learn more About Us or Contact Us to chat about your project.