Why Choose a Small Agency?
Whether you work for a big brand or you're a small business, choosing an agency to support you can be a daunting decision. It's important to find someone that has the resources to enhance your efforts but you also don't want to get lost in the shuffle.
Throughout our careers, we've worked with the big agencies and the small ones. There are certainly advantages to both, but for most projects, we've found that the small agencies get you more bang for your buck and a much more enjoyable experience. We'll admit, we may be a little biased since we now are a small agency, but just take a look at our top five reasons small agencies rock.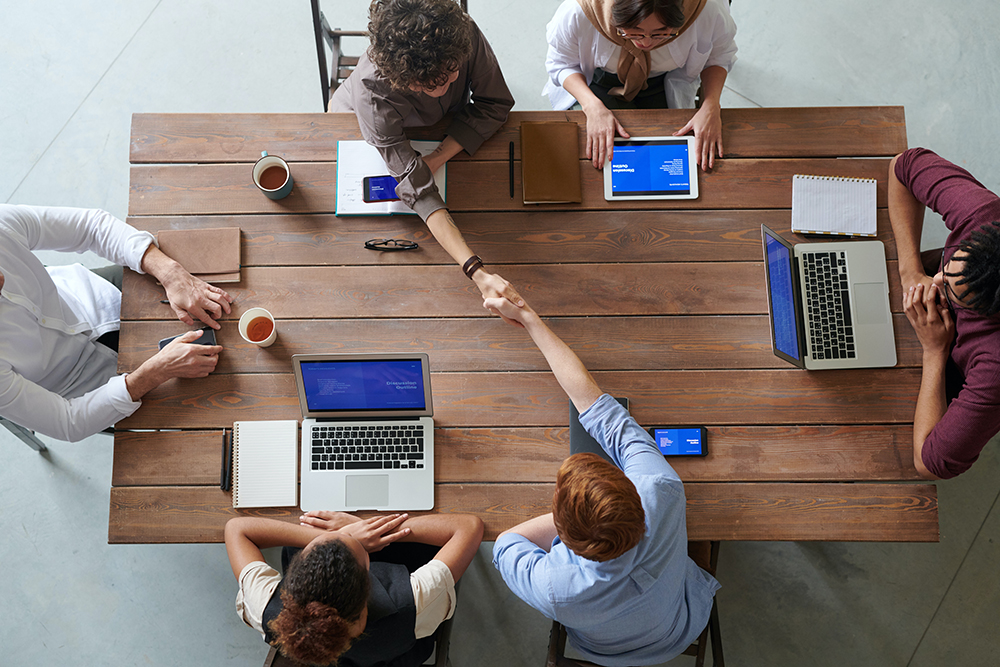 1. No Runaround
Forget about talking to one person, just to be passed off to another or told that you must wait for a response from another team. At small agencies, your point of contact is most likely also working directly on your project. You questions get answered quickly and the team working on your project has a relationship with you.
2. Flexibility
Big agencies have lots of people and resources. That may sound good, but in order to keep all those people productive and keep budgets in line, big agencies also have lots of procedures and process. And when it comes to adapting, it's probably going to be you that has to change your ways. With smaller agencies, you can help establish a process and procedures that work for you.
3. Value
With little overhead and efficient teams, small agencies can give you more value for your budget. You may need to meet at your office, the local coffee shop or on a web call, but unless you really need to spend time in a shiny glass conference room, you'll find that the more of your money goes into actual work.
4. Personal Touches
Small agencies have smaller client lists and chances are, everyone in the company knows every client. That allows us to cater to your specific needs. Small agencies will know that you're sarcastic and make jokes when you're feeling tension. Small agencies will understand if you prefer to communicate through email because you're too busy during the day to talk. Do use an old saying, you'll be a big fish in our small agency pond.
5. Expertise
You may be thinking that you need the big agency to get expertise. While big agencies have resources and pull with tech companies and partners, they can also get set in their ways. Small agencies, especially those with a true passion for their work make the effort to stay up-to-speed and learn about new trends. And they've probably got a wealth of experience that got them to where they are today.
A small agency that is the right fit for your brand can make you feel like you just hired an internal team. They will quickly become an extension of your team and as you build your relationship with them, you'll find you needed them more than you ever knew.